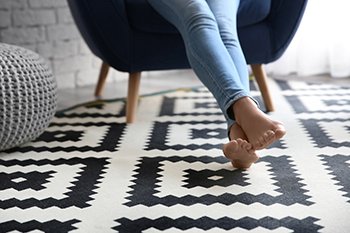 Charcot-Marie-Tooth disease is a cluster of inherited genetic disorders that impact the peripheral nervous system. These neuropathies disrupt the intricate network responsible for movement and sensation within the extremities, including the feet. The peripheral nervous system serves as a communication bridge between the brain, spinal cord, and muscles. Charcot-Marie-Tooth disease results in a range of symptoms that interfere with this process and dramatically influence foot health. Gradual muscle wasting in the feet and legs is a hallmark of this disease, causing increasing weakness and reduced control over time. This frequently leads to difficulties in mobility and balance. It also can result in high foot arches, known as pes cavus, and clawed toes. These structural changes can further impede proper foot function and comfort. An altered gait, often high-stepping, and a slapping sound when walking are only some of the common symptoms. Poor balance and a risk of falling are others, caused by weakened muscles and loss of sensation. Although there is no cure, it is possible to manage foot-related challenges and potentially slow down the progression of the disease. For guidance, it is suggested that you make an appointment with a podiatrist.
When dealing with systemic disease of the feet, it is extremely important to check the affected areas routinely so that any additional problems are caught quickly.  If you have any concerns about your feet and ankles contact James Pak, DPM from California. Our doctor will assist you with all of your podiatric needs.
Systemic Diseases of the Feet
Systemic diseases affect the whole body, and symptoms usually are displayed in the feet. This condition can make a patient's ability to walk unbearable.  Systemic diseases include gout, diabetes mellitus, neurological disorders, and arthritis.
Gout – is caused by an excess of uric acid in the body. Common symptoms include pain, inflammation, and redness at the metatarsal/phalangeal joint of the base big toe. Gout can be treated by NSAIDs to relieve pain and inflammation, and other drugs that lower the acid levels in the body.
Diabetes mellitus – is an increase in the level of blood sugar that the body cannot counteract with its own insulin. Failure to produce enough insulin is a factor in Diabetes.
Diabetes of the Feet
Diabetic Neuropathy – may lead to damaged nerves and affect the feet through numbness and loss of sensation.
Peripheral Vascular Disease – can restrict the blood flow to the feet, and often times lead to amputation of the feet. 
If you have any questions please feel free to contact our office located in Anaheim, CA . We offer the newest diagnostic and treatment technologies for all your foot and ankle needs.
Read more about Systemic Diseases of the Foot